isUp.li: Slack integration online.

As of today the integration of slack is ready and up to use. It's nice to get one of the leading business comunication networks integrated with isUp.li.
You can easily set-up as many slack-connections in your isUp.li account as you like and assign them to monitored websites to stay updated. You can set-up connection for individual slack-accounts also as connections to #private or #public or group shared #channels. As you like.
isUp.li | offical slack-app
To bring you the best performance, your connections between isUp.li and slack itself will be handled by the official isUp.li slack-app. On the two-click set-up process you will be redirected to the official slack App-Directory.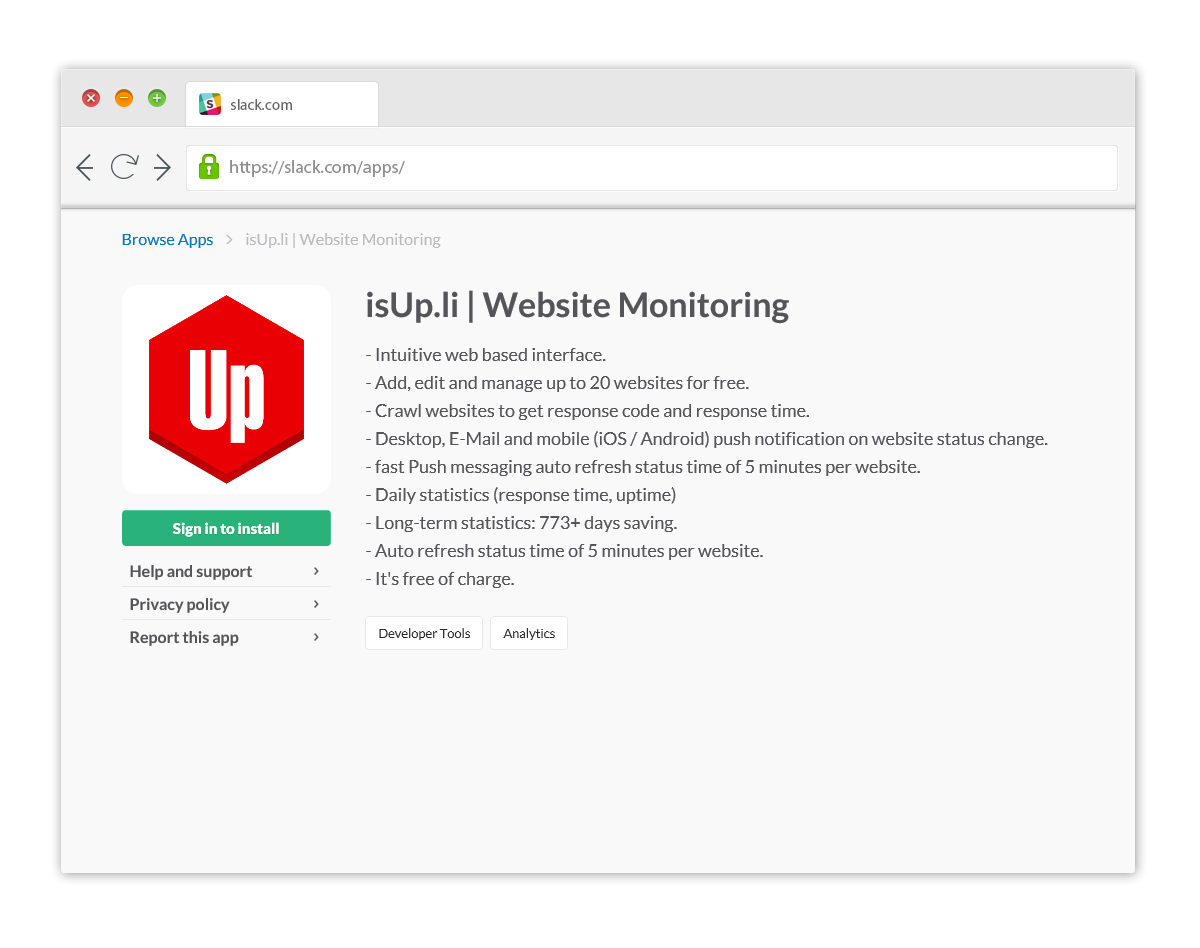 isUp.li | slack Setup-page
Here is a single screenshot of the set-up page you'll find right in your isUp.li account.